Data Entry Services That Data Entry Workers Can Provide to Clients
The services provided by data entry services cover a huge range of possibilities and tasks, depending a great deal on their own abilities and the work provided to them by varying companies.
Types of Work Available
Some companies, for instance, refer to their workers as data operators or data entry processors, while others call them marketing typists, with different tasks included in each of these descriptions.
Others still are looking for research or data collection assistants, data proofreaders or general audio transcribers. Then there are those looking for virtual assistants or home based secretaries and article or response typists, as well as data auditors.
The following brief introductions to the many opportunities within data entry provide a basic outline of the services provided.
Data Operators
The so-called data operators traditionally work on projects involving spreadsheets, such as fax cover sheets, for example, and/or word possessing and business literature, like, for instance company newsletters, menus, etc. Generally, the work is pre-designed and workers simply reproduce and return it.
Data Entry Processors
Entry processors are usually required to type a couple of lines of text data then post it to pre-suggested sources. This constitutes one of those data entry jobs where the more data is typed correctly, the more money will be earned.
Marketing Typists
This type of data entry usually requires workers to type and post ads for a variety of companies. Again, the basic details are usually provided and speed and accuracy are of vital importance.
Web Researchers/ Data Collectors
As the title suggests, workers conduct research for their employers. This often involves viewing particular websites, programmes or products and producing reviews on said sites, products, etc.
Data Proofreaders
Proofreading in this case generally refers to examining documents or websites, etc, for grammatical or spelling errors. As a rule, payments are made for subsequently correcting the detected errors.
General Audio Transcribers
Audio transcription essentially consists of listening to recordings, CDs, tapes, video, etc, and reproducing them in text format. This may include transcription into speeches, minutes for meetings, presentations and so on.
Home Secretaries/ Virtual Assistants
This kind of work involves anything an in-house secretary or assistant would perform,and may include anything from typing proposals or faxing documents to scheduling meetings.
Article/ Response Typists
In this case, workers are usually asked to create and post articles or blogs relating to particular subjects or companies. Exactly what will be expected depends on the particular companies they are working for.
Data Auditors
A data auditor will be provided with a set of audit details, usually concerning local businesses. They then evaluate and type the data according to the instructions provided with the details and report their findings back to the evaluation company provided.
These are very much abridged and simplified descriptions of the various services provided by data entry workers. Actual duties will involve a lot more detail and obviously do depend on employers and specific assignments. In addition, many employers will provide a range of assignments combining two or more of the mentioned areas.
For beginners, the slightly simpler work involved in the services of the so-called data operators is probably the best choice to get started, as it provides an opportunity to prove one's abilities and gain a good reputation within the industry.
Once a good reputation has been earned, it will be far easier to branch out into the more interesting areas. The majority of companies providing work are also happy to provide training for all other services within the field of data entry, so even as an inexperienced newcomer, it is possible to get an interesting variety of work.
Online Fax – What Is An "Email To Fax" Gateway?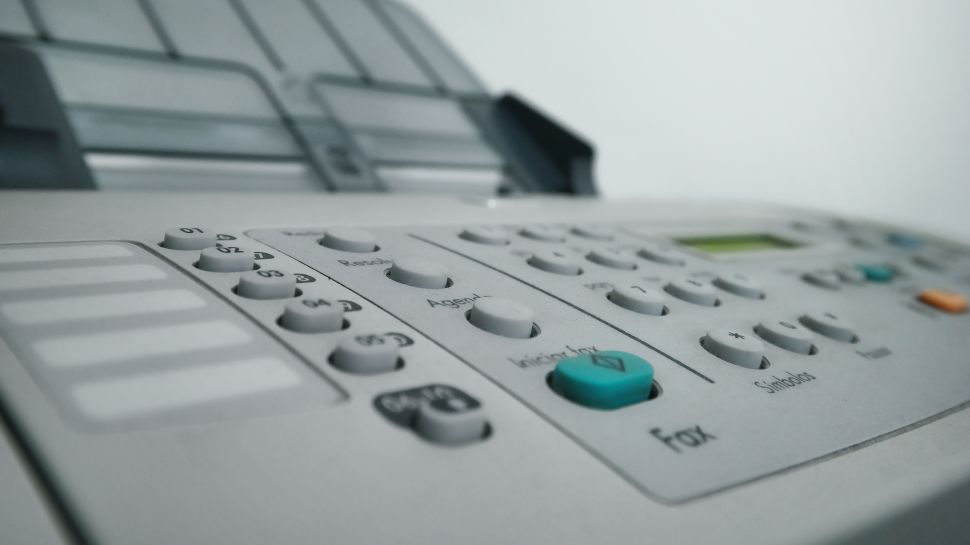 Needless to say, in today's computer controlled world, Internet or online fax has become widely popular with all segments of the population. Despite this popularity, many individuals and business owners still don't fully understand how online fax actually works. You often hear this question being asked:
What is an email to fax gateway?
In other words, how do I use my current email system to send a fax to a traditional fax machine? What fax gateway or program do I use? While any computer with a fax modem can send fax online, most people and businesses these days are turning to online fax service providers to handle all their faxing.
Your online provider can take your email message and send it to a fax number or machine. This is what really confuses some people, how can my email message be turned into a fax? The answer lies in our original question – these online providers are actually "email to fax gateways" which can process your email message and route it to a traditional fax machine or send it to another email address. Your message or fax is sent as an attachment in an email – most times your message/fax is in a PDF or Tiff file.
Your email to fax gateway is really this online fax provider who acts on your behalf to handle and process all your faxes or messages.
Once you sign-up to your chosen provider, you will be given a toll-free or local fax number which you can send out to all your contacts. If you have a well established company fax number and don't want to lose this vital connection with your clients, many online fax services will let you "port" your current number over to their services. Although there is usually a small fee associated with this transfer.
Now once you have picked a provider, you will also be given an online account or interface, where you log into to check your messages. Just think of this like an email account with the extra ability to send fax. Like an email account, you can check your messages/faxes anywhere and at any time, as long as you're connected to the web.
In actual fact, these "email to fax gateway" services are really a simple form of "cloud computing" where you have outsourced your faxing to a remote third party host or server. Just as we have now turned to the web and computers to send our mail, we can do the same with our faxes by using one of these online providers.
However, unlike many email accounts which are free, acquiring a fax account or provider will cost you around $8 to $10 per month. Although there are many cheaper services available so it does pay to shop around. In addition, there are a few "paid-as-you-go" services which can be very cost-effective if your faxing requirements are very low.
Now each provider or gateway, will have slightly different conditions and rates. So you have to check how many faxes you can send each month – both inbound and outbound? You must also check what the "overage" charge will be, should you go over your monthly limit? You should also check the International rates because sometimes providers will charge more for sending these messages.
Other things worth checking, how many email addresses can you connect with your fax number? This is important if you want all your company messages sent to different workers or departments. How long will your faxes be stored online? What are the support hours and support number should things go wrong?
Regardless of the extra conditions and terms, most modern companies now have at least one online fax number. This gives both employees and clients the means to reach the company at any time, anywhere. In addition, these services are completely paperless and much more inexpensive than traditional services because you don't need to install or maintain a dedicated fax phone line, nor a fax machine for that matter.
Overall, going with an "email to fax gateway" service will fully integrate all your communications with your computers and the web. This can be a very savvy business move on your part, but like all business decisions, it's your call?