Why Digital Transformation is Essential for Businesses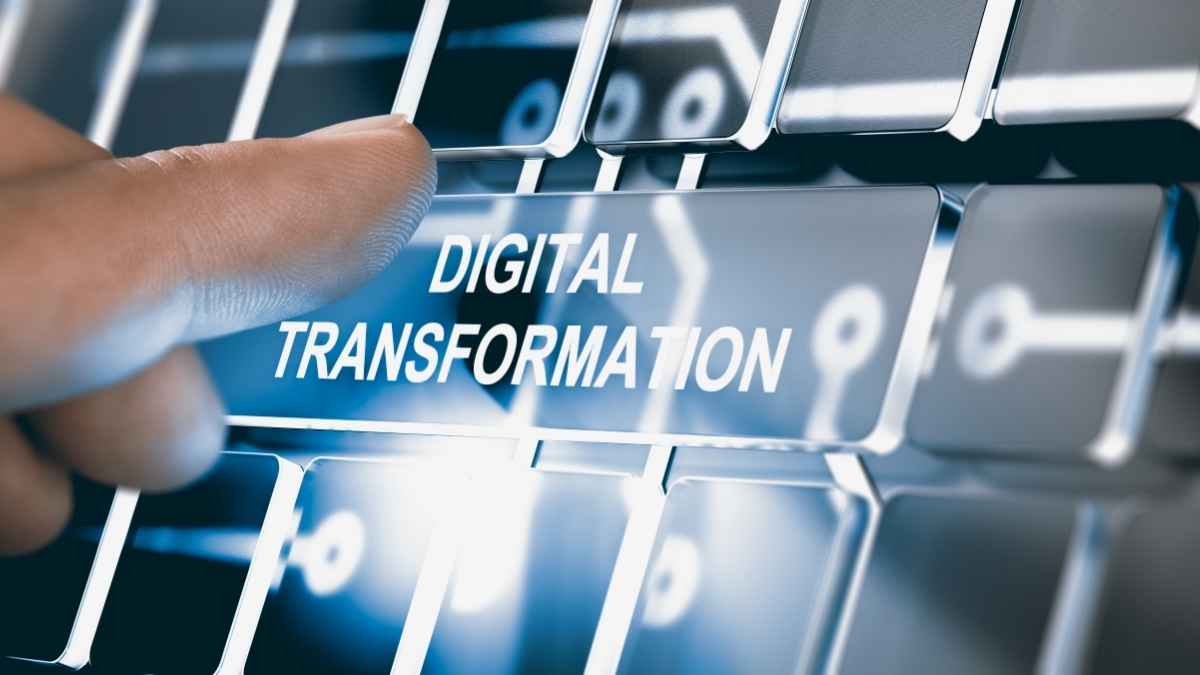 Research by the International Data Corporation (IDC) shows that business digitization is the surest way for any business to thrive amid cut-throat competition. It is estimated that worldwide technology integration expenditure will rise to more than $2.3 trillion by 2023.
The rise in the expenditure is occasioned by the realization that technology is no longer a choice but a necessity. If you're yet to digitize your business operations, then you're missing out on transformative business opportunities.
This article analyzes all the benefits you'll accrue when you integrate technology into your business operations. Read on for more!
What is Digital Transformation and Why Is It Important?
Digital transformation entails the integration of technology in your business. It allows you to thrive in new markets without much hassle.
Before you begin the process of digitizing your processes, you should ensure that you develop protocols, procedures, and systems to safeguard your data. This way, you'll be assured of the security and safety of your customers' data as required by various regulatory bodies.
Once you digitize your systems, you'll be able to:
Enhance customer satisfaction

Offer value to employees and other stakeholders

Reach clients from all over the world and get their feedback directly
Overall, digital transformation will boost your business operations, improve efficiency, and enhance growth.
Benefits of Digitizing Your Business Operations
If you're still wondering why digitization is important, then here is a detailed analysis of the benefits that'll turn around your business operations: 
     1. Increased Productivity
The integration will simplify your auditing process, thus ensuring that you optimize all your operations for top-notch performance. 
For example, an accounts payable automation helps automate payments to suppliers and employees. This allows the account department to focus on other critical areas of a business. This is by eliminating any errors they'd had to sort later as well as filing the paperwork.
     2. Easy to Comply with Regulatory Bodies
While technology has helped in simplifying business operations, it has led to an increase in cybercriminal activities. As such, many regions have developed regulations to safeguard consumers' privacy. 
For example, the California Consumer Privacy Act, the General Data Protection Regulation, and PCI DSS. Complying with these regulatory bodies is essential, especially when you're digitizing your finance and accounting operations. 
     3. Reduced Cost of Operation
When you digitize your business, you will cut the operation budget by approximately 20%. This will boost your profitability and minimize your expansion cost.
     4. Improved Customer Experience
Technology offers many platforms where your customers can express their gratitude, leave a review, or register their displeasure. It allows you to bond with them and address their issues at a personal level, which significantly raises their trust in your business.
     5. Empowerment to Expand to New Territories
Digitizing your business operations offer a unique opportunity for you to explore new markets that would otherwise be out of reach. As such, you can be certain that you can turn your business into a global entity much easier when you integrate technology into all your operations.
     6. Offers a Chance to Strengthen Your Brand
Brand visibility should always be your target. To achieve this, you'll need to integrate various aspects of technology into your operations. For example, you can use Artificial Intelligence and Machine Learning to boost your business ranking and outsmart your competitors!
The Bottom Line
Digitizing your business is mandatory if you want to remain relevant in your niche. You must have systems that will make it easy for your employees to serve your clients optimally.
This way, you'll be assured of optimum customer satisfaction, which will boost your performance significantly. This article enumerates other benefits that you'll accrue by digitizing your business.